As a board member, it's critical to ensure your organization is ready for whatever lies just beyond the horizon. In this series of articles, we present five critical questions to ask and central topics to discuss at your board meetings to help ensure that your organization is prepared to weather whatever challenges the future holds. These discussions should help your organization adapt to changing landscapes and find both immediate and long-term success.
In this article, you will find responses to these five questions:
What are our true business interruption and secondary costs as a result of the pandemic, and how has the pandemic impacted our company culture?
We've recently made (or are considering) an acquisition; how do we effectively integrate acquired operations into our organization?
Are we taking the right steps to mitigate risks and provide the appropriate board oversight in the current environment?
Does the company have an ESG program? If so, how is its ESG disclosure program designed? Are we set up for future success?
Does the composition of our board of directors reflect our current needs and overall commitment to diversity?
Partner, Risk Advisory Services
Greg Englert, CIA, has more than 17 years of professional services experience providing business risk…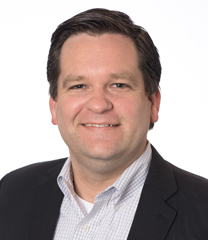 Partner-in-Charge, Risk Advisory Services
John Wauson, CPA, has 14 years of public accounting and risk advisory experience. With a dedication to client service, John…