Weaver has been serving the construction industry since 1950 and is ranked by Construction Executive as one of the Top 50 Construction Accounting firms in the U.S. We understand the unique accounting and tax complexities facing contractors. Stakeholders include not only company owners, but also sureties that provide bonding facilities as well as banks that provide credit facilities.
Weaver's clients include family owned or closely held businesses, ESOP owned entities, and contractors with private equity ownership components. Our expertise allows us to serve local, Texas based construction companies, as well as multi-state national contractors with revenues ranging from under $10 million to those with more than $1 billion in annual revenues.
Weaver's knowledge and experience spans many segments of the construction industry including: General Contractors, Subcontractors, Speciality Contractors, Heavy Highway Contractors, AEC Firms and Industrial Contractors.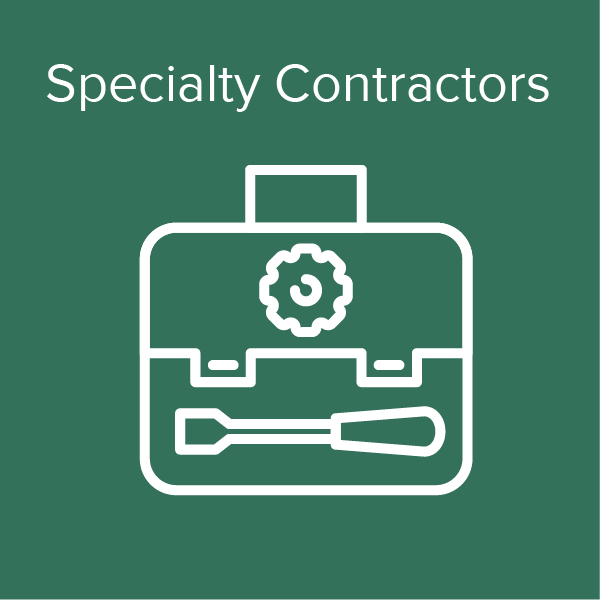 We assist clients with not only audit, review and tax compliance services, but also value-added advisory services including:
When you work with Weaver, you get a highly engaged team of experienced partners and team members with skills to meet your current and future needs. Our proactive approach helps avoid surprises. We work closely with our clients as a knowledgeable advisor, and our experience provides us with the insight needed to help you achieve your goals.
Our Experience
Among our Construction Industry Services Leadership group are CPAs who are also designated as Certified Construction Industry Financial Professionals (CCIFP) by the Institute of CCIFPs. We believe in active participation in industry associations, including the Associated General Contractors (AGC) and Construction Financial Management Association (CFMA), demonstrating our commitment to the industry and to our clients. As a result, we are current not only on trends and challenges confronting you, but also on the solutions that will help you meet your goals.