Trip Hillman and Kyle Morris join Weaver: Beyond the Numbers this week to talk about how companies can maintain compliance in today's "cloud offering" society.
 
To the average user, there is still much uncertainty about the cloud. However, it has revolutionized business capabilities. It has allowed companies to scale without having to invest time and start-up dollars in pricey machinery and server rooms. Companies can also access the cutting-edge technology of huge corporations on a small business budget.
 
A lot of companies store information in the cloud whether it be email, document storage or data. There are cloud considerations for every company, so it is important that all businesses understand their security posture and maintain a compliance program.
Subscribe and listen to future episodes of Weaver: Beyond the Numbers on Apple Podcasts or Spotify.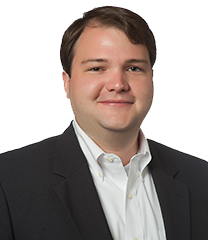 Senior Manager, IT Advisory Services
Trip Hillman, CISSP, CISA, CEH, GPEN, GCFE, GSNA, has more than seven years of…