As we know, management is never easy, but what's the best way to manage when in-person meetings or even informal tools for collaboration like happy hours are no longer on the table? That's the challenge the majority of businesses have faced in 2020.
 
In this panel discussion, Weaver's Adam Jones, will engage in a lively conversation with three outstanding practitioners about the challenges of the virtual workspace. We will find out their most valuable lessons learned in keeping employees involved and enthusiastic.
 
Julie Armendariz, GitLab Director and People Business Partner, said managers don't need to reinvent the wheel. The principles that apply to leading in an office are the same that apply to leading a group of employees working from home.

 
"I think, at the end of the day, managing a remote company is like managing any company. It comes down to trust, clear, consistent communication, making sure people are aligned to goals, and creating a fun, engaging atmosphere to work in, whether that's remote or on site," said Armendariz, who has been working with a fully remote company for years in GitLab.
 
Companies that had to pivot quickly when the pandemic escalated in the U.S. and weren't as accustomed to remote work as GitLab, found communication to be key. While employees always want to receive guidance from their leaders, being in touch more often was important for Lockton Companies, according to Kembre Roberts, the company's AVP  Wellbeing Practice Leader.
 
"I've found leadership communication is effective all the time but even more effective in a 100% remote-work environment," she said. "So, when we had leadership town halls throughout the year, they were more intentional from an executive team in delivering, from a company-wide standpoint, those company-wide updates about what was going on with the organization and where were we challenged in different aspects of the business."
 
Learn more about strategies to help you in today's remote environment by listening to the full podcast. We also welcome you to connect with Adam directly for more information.
 
Subscribe and listen to future episodes of Weaver: Beyond the Numbers on Apple Podcasts or Spotify. 
© 2020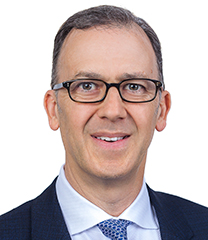 State Government Practice Leader
Adam Jones leads Weaver's state government practice. His practice areas include organizational assessment,…
Leaders across all levels of government have been thrust into virtual environments where their management skills may not translate to engaging…