HOUSTON, TEXAS (May 25, 2023) – Weaver, a national accounting and advisory firm, is pleased to welcome Elena Mavliev, Ph.D., CFA as Director, Valuation Services in the firm's expanding West Coast market.  
Elena has more than 20 years of domestic and international valuation experience, including five years with a Big Four firm where she directed several cross-functional client engagement teams in Eastern Europe, Russia and Asia. She is highly skilled in delivering valuation reports and customized financial models for financial reporting compliance, minority buy-outs, fund raising, strategic planning, corporate restructuring and other transactions. Most recently, Elena served as Director of Business Valuation and Financial Consulting for a boutique valuation practice in San Jose, California where she worked directly with C-Suite executives, private equity firms and venture capitalists on complex capital structures and a broad array of valuation engagements in the U.S., Asia, Europe and Latin America.
"Elena's impressive track record of serving clients across the globe, coupled with her deep experience in a wide range of valuation services make her an outstanding addition to our team," said Curt Germany, Partner-in-Charge, Valuation Services. "We are privileged to have her talent at the firm as we continue to grow our practice on the West Coast."
Elena frequently publishes articles and presents on valuation topics. She is a Chartered Financial Analyst with both a masters and Ph. D. in economics from the Volgograd State Technical University in Volgograd, Russia.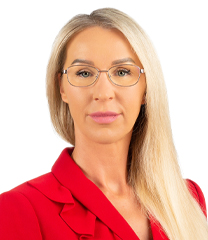 Director, Valuation Services
Elena Mavliev, Ph. D., CFA, has more than 20 years of valuation…