HOUSTON, TEXAS (June 20, 2023) – National accounting and advisory firm Weaver has promoted Rob Nowak to serve as national practice leader, tax services.
In his new role, Rob will focus on the firm's continued growth, risk management oversight and team development while also upholding Weaver's commitment to quality throughout the firm's tax department. Rob's promotion follows Sean Muller's move to lead Weaver's specialty tax services and further supports the firm's dedication to delivering enhanced tax compliance and strategic tax advisory services to clients.
Rob joined Weaver in 2020 as a tax partner in the Dallas office. With close to 30 years of public accounting experience, he has substantial industry experience in real estate and construction. His background includes a concentration in complex real estate transactions, flow-through entity taxation, deferred exchanges, and strategic tax planning for real estate developers, syndicators and funds. Additionally, he delivers impactful tax consulting and planning services for closely held businesses and family offices with attention on succession planning and wealth protection strategies. Since joining the firm, Rob has been instrumental in enhancing the tax practice's alignment with the firm's industry-focused go-to-market strategy.
"Rob's leadership in Dallas and his firm wide influence have directly contributed to the growth of our tax industry teams," said CEO and Managing Partner John Mackel. "As we continue to meet the needs of our clients, we expect Rob's dedication and strategic vision to shape the next chapter of our work and sharpen our focus on innovation, enhanced technology tools and streamlined processes for the tax services team."
Earlier in his career, Rob was a tax partner at a top-10 national public accounting firm where he served as a regional tax practice leader and industry practice leader in real estate and construction. Rob's experience also features work with tax-exempt organizations including two years as co-chair of the AICPA tax-exempt industry steering and educational committee.
Rob holds a master's degree in tax and taxation from DePaul University and a bachelor's degree in accountancy from Northern Illinois University.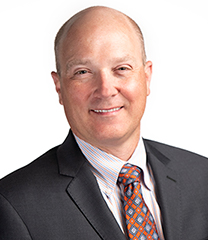 National Practice Leader, Tax Services
Rob Nowak, CPA, brings 25 years of public accounting experience, providing proactive tax…