Running in Financial Advisor Magazine, Weaver's Danielle Darley and Kaci Howell highlight ways that backtesting can improve the valuation process for private equity funds.
Today's market pressures require investment funds to reassess their valuation process often. Many fund managers are implementing a process of "backtesting," also known as a retrospective review, as a best practice to analyze the qualitative factors used in valuing an investment. Backtesting is also instrumental in identifying the primary drivers between a fund's valuation of an investment and the resulting sale price.
Read Danielle and Kaci's full article on Financial Advisor Magazine.
Partner, Assurance Services
Danielle Darley, CPA, has over 13 years of experience in public accounting providing assurance services to alternative investment…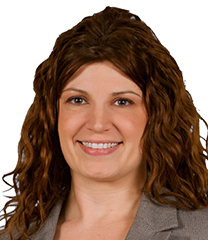 Managing Director, Valuation Services
Kaci Howell, CPA, ABV, CVA, has 13 years of experience providing valuation services to both public and private clients in a…