We often talk about inclusion and its importance, but also important is belonging, the emotional outcome we hope each other feel as a result of our focus on inclusion. Belonging liberates us – it makes our voices heard, creates trust and ultimately builds a more stable and innovative work place.
When Aracely Rios started with the firm 18 years ago, she was Weaver's only Latina employee in Dallas. Yet a sense of belonging, connectivity and support welcomed her with open arms and continued with her along the path to partnership. Today, Aracely has made it her personal mission to advocate for the Latino community at Weaver, so others can feel the same sense of support and advocacy as she did.
In this video, Dale Jensen sits down with Aracely to hear her personal story and discuss how we can ensure all individuals not only feel a sense of inclusion, but one of belonging and connectivity.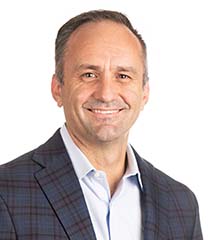 Partner-in-Charge, North Texas Assurance Services
Dale Jensen, CPA, has more than 17 years of experience in public accounting and previously served as the…
Partner, Assurance Services
Aracely Rios, CPA, has 15 years of experience in public accounting, having joined Weaver in 2002. She manages numerous…