The energy sector is under a persistent risk of cyber threats from bad actors engaged in destructive actions. From ransomware attacks to "hacktivists", cybersecurity is a growing challenge for industrial enterprises that operate ICS (Industrial Control System) devices and SCADA (Supervisory Control and Data Acquisition) systems.
Cybersecurity and Your Operational Technology Systems | Staying Safe in Today's World
Many organizations are operating with outdated and under-protected SCADA systems, making them more vulnerable to cyberattack, which can lead to breaches of physical plant operations, environmental controls, or even life-threatening safety failures. Join Weaver for a fresh look at the overall security strategy for ICS and SCADA devices and networks. Our presenters cover the importance of securing Industrial Control Systems (ICS) and highlight ways to ensure your technology plans have been updated to meet current expectations.
Learning Objectives:
Current state of SCADA and ICS cybersecurity
Proactive approaches to defend SCADA and ICS from cyber attacks
Quick wins and best practices for energy companies
Presenters:
---
This webinar is for all levels of business professionals, accountants and CFOs. Please note that CPE credit is not awarded for recorded webinars. Keep an eye on our events page, or sign up to receive invites for future webinars.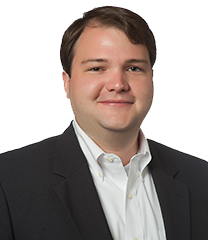 Director, Cybersecurity Services
Trip Hillman, CISSP, CISA, CEH, GPEN, GCFE, GSNA, has…