Given the challenges of 2020, many business owners are looking for exit strategy options, but is your business ready for a successful transition?
Selecting the right transition strategy is complex especially for today's business owners who have multiple options to consider when planning their exit. From selling your business to establishing a management buyout or setting up an ESOP, business owners today have many options and planning is paramount to achieving your transition goals.
Succession Planning – Readiness Strategies for Your Exit Plan
Join our panel discussion on-demand for a better understanding of the transition process, how to build an effective succession plan and key steps to becoming "exit ready".
Attendees will better understand the following:
Alternative exit options
Valuation considerations
Common readiness issues
Speakers:
Moderated by Weaver's Brad Jay, Partner-in-Charge, Middle Market Manufacturing and Distribution Services.
---
This webinar is for all levels of business professionals, accountants and CFOs. Please note that CPE credit is not awarded for recorded webinars. Keep an eye on our events page, or sign up to receive invites for future webinars.
Partner-in-Charge, Valuation Services
Curt Germany, Jr., CVA, who was a managing director and member of the management committee at HSSK until its merger with Weaver…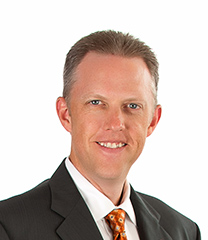 Partner-in-Charge, Middle Market Manufacturing, Distribution and Retail Services
Brad Jay, CPA, CGMA, has more than 26 years of public accounting experience, with a focus on financial…