Recent events highlight the rapid pace of change in the world of manufacturing today. Uncertainty is the norm, and manufacturers need to be nimble. Companies that can adapt to shifting trends and changing regulations are more likely to be positioned to take advantage of opportunities.
Many U.S. manufacturers must consider changes to their business model, especially in connection with their global supply chains. Efforts to develop resilience could lead manufacturing companies to shift at least some of their overseas operations to the U.S. At the same time, regulatory issues and health care costs could affect the pace of this transition.
As the trusted advisor to a wide range of manufacturing operations, we help our clients get the information they need to run their business effectively. We take the time to understand our clients' business and accounting needs and offer a wide range of integrated services to meet the specific needs of each business we serve.



Simply put, our clients rely on us to generate savings and efficiencies in a rapidly changing economic climate. Many of our clients operate nationally and have expanded, or are in the process of expanding, into international locations.
Our services include:
Assurance Services: Audit/Review/Compilation, Agreed-Upon Procedures, Employee Benefit Plan, IFRS Assessment and Conversion, Public Company, SOC Reporting

Tax Services: Federal, State and Local, International, Private Client

Advisory Services: Anticorruption & Compliance, CFO Advisory, ESG Reporting, Forensics & Litigation, Green Business, IT Advisory, Public Company, Restructuring & Turnaround, Risk Advisory, Transaction Advisory, Valuation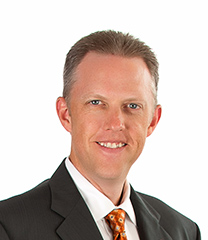 Partner-in-Charge, Middle Market Manufacturing and Distribution Services
Brad Jay, CPA, CGMA, has more than 20 years of public accounting experience, with a focus on financial reporting, auditing…
Partner-in-Charge, Large Market Manufacturing and Distribution Services
Jody Allred, CPA, CISA, CGMA, has more than 18 years of experience in public accounting, a deep background in both…