It's no surprise that investors are looking at the health care industry for insight into innovative technology and health care practices. The pandemic has opened the door for investors and entrepreneurs to take advantage of new opportunities based on the evolving needs of the health care sector.
A Look at Health Care Investing Today
Join us on demand for a panel of health care investors and advisors who share their perspectives and tips for funds, organizations and limited partners who are interested in the M&A activity and investment opportunities within health care today.
During this webinar, we will discuss:
How capital raising and dealmaking have changed within health care since the beginning of 2020
Which attributes and trends within health care are driving interest from private equity and venture capital investors and strategic buyers right now
What due diligence looks like for the buy and sell sides within health care
Meet our speakers:
---
This webinar is for all levels of business professionals, accountants and CFOs. Please note that CPE credit is not awarded for recorded webinars. Keep an eye on our events page, or sign up to receive invites for future webinars.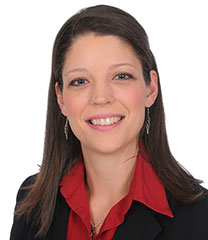 Partner-in-Charge, Health Care Services
For nearly 10 years, Anna Stevens, CPA, CHFP, has provided accounting services to health care…