With dry powder looking for a home and asset values at opportunistic levels in certain industries, what are the other factors impacting today's private equity deals? We assembled a panel of advisors who have been helping investors, private equity firms, portfolio companies and private businesses through the challenges and opportunities of sourcing, negotiating and finalizing deals throughout this pandemic. They will share their insights so you are better prepared to maximize the investments and deals that come your way.
A Look at Private Equity Deals in Today's Environment
Join Weaver, Seward & Kissel and GulfStar to discuss:
The current outlook on deals
Recent trends for sourcing opportunities
Investor feedback, concerns and priorities
Focus areas for due diligence
Speakers:
Moderated by Kevin Sanford, Partner-in-Charge of Financial Services, Weaver.
Hosted in Partnership with:

---
This webinar is for all levels of business professionals, accountants and CFOs. Please note that CPE credit is not awarded for recorded webinars. Keep an eye on our events page, or sign up to receive invites for future webinars.
Partner, Financial Advisory Services
Brian Reed, CPA, has more than 20 years of diversified transaction advisory experience including acquisition due…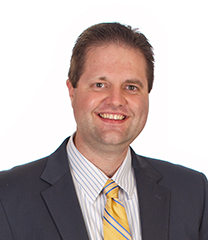 National Strategy Leader, Financial Services
Kevin Sanford, CPA, has more than two decades of experience in public accounting and currently serves as the national…