Out of Mind and On to Paper: Visualizing Your Cybersecurity Plan
Friday, October 20, 2023
2:15 pm ET | 1:15 pm CT | 12:15 pm MT | 11:15 am PT
Cybersecurity plans have the essentials necessary for protecting an organization's most important assets; however, the key elements are not always discernable to everyone involved. During this session, we'll look at how the critical components can be organized visually to increase visibility and enhance the security posture.
Those attending this session will be able to recognize:
The purpose and key elements of a Cybersecurity Plan, as well as the role and benefit it may hold within your organization
An inventory of artifacts that likely have partial components of a plan already nominated for inclusion in the plan
A different visual perspective for grouping elements of a cybersecurity plan to enhance conversations and understanding
Register:
Meet the speakers:
---
Instructional Delivery Method: Group Internet Based • Program Level: Basic • Prerequisites: None • Advanced Preparation: None • Recommended Field of Study: Accounting • Free to Attend
Cancellation policy: In the rare event that a CPE event needs to be canceled, Weaver will email all invitees and registrants promptly communicating the cancelation as well as pull down any calendar appointments already sent for the event. In all cases where possible, Weaver will reschedule the training and provide the audience with information on the new date(s).
Can't make this webinar? Registering will allow you to view the webinar on-demand, when it is most convenient for you.
Compliant Resolution Policy: Questions or concerns about these policies? Please contact Rory Doolin, rory.doolin@weaver.com; 832.320.3435.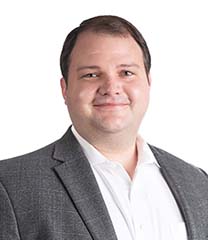 Partner, IT Advisory Services
Trip Hillman, CISSP, CISA, CEH, GPEN, GCFE, GSNA, has more than a decade…