Increased Hospital Employment and Accelerated Retirements Result in Shortage of Replacement Physician Investors along with Valuation Impacts
In the years leading up to the pandemic, many ambulatory surgery centers (ASCs) were already facing a chronic long-term issue: how to replace an aging physician investor cohort with younger counterparts. Generally, younger physicians today have preferred employment with guaranteed income over taking risk to build an independent practice. Many senior physicians have even moved away from their independent practice due to a plethora of new management challenges and stressors. Hence, we have seen the trend of physician employment rising for years. At the same time, the post-pandemic "great resignation" is having a disproportionate impact on physicians by accelerating thoughts of early retirement. On a macro scale, neither physician employment nor early retirements are beneficial to existing ASC partnerships.
By the Numbers
Based on new data released by the Physicians Advocacy Institute and Avalere Health in June 2021, it is clear that recruiting new physician investors into ASC partnerships will be difficult due to accelerated employment trends associated with COVID-19. Some of the observations from the study are as follows:
Between 2019 and 2020, 48,400 additional physicians left independent practice and became employees of hospitals or other corporate entities. This represents a 12% increase in the percentage of employed physicians over the two-year study.
By January 2021, ~50% of physicians were hospital-employed and another ~20% were employed by corporate entities.
Source: "COVID-19's Impact On Acquisitions of Physician Practices and Physician Employment 2019-2020," Physicians Advocacy Institute and Avalere Health, Avalere analysis of IQVIA OneKey database, June 2021
At the same time, a recent publication by MGMA and Jackson Physician Search in October 2021 observed the following:
Over that past year, 46% of physicians considered leaving to work for a new healthcare employer, and 43% considered early retirement.
An astonishing 27% of physicians considered leaving the practice of medicine, but still working in a different environment.
Why it Matters
ASC partnerships rely heavily on alignment via physician investment. Due to these accelerated employment and retirement trends, many partnerships may struggle to find unaffiliated (or otherwise unrestricted) replacement physician investors. Adding new physician investors to an ASC partnership is crucial to extend its business lifecycle.
On top of recruitment issues, many senior physicians are highly productive having spent their entire career building a practice. For decades, the ASC partnership may have relied on the activity of these key physicians. Now near retirement, the ASC partnership may need to recruit more than one young physician investor to replace the case volume and productivity of a single productive senior member.
From a financial standpoint, expenses for ASCs are largely fixed. The loss of just one or two high producing physicians will have a disproportionate impact on bottom line profitability all else equal (e.g. a 10% decline in revenue may equate to a 50% decline in EBITDA).
Yes, But…
ASCs remain an optimal and efficient site of service for many outpatient surgeries. They specialize in catering to physician schedules and clinical team preferences, while also allowing physicians to benefit financially from facility profits in a compliant manner.
Payers continue to drive patients toward ASCs as a lower cost of care setting; patients continue to prefer surgery in an ASC over a hospital when medically appropriate. The list of surgeries that can safely be performed in the ASC continues to grow. For these reasons, total cases will continue to increase in the ASC setting over time.
The industry has been very excited about the addition of total joint surgeries, which are extremely profitable. Unfortunately, only a small percentage of ASCs are positioned to take advantage this opportunity from a capital and surgical specialty perspective. Those with the right orthopedic alignment have significant growth potential.
Some ASCs have large hospital partners that allow their employed physicians to co-invest. Compared to the independent ASCs, these partnerships may be less vulnerable to succession planning issues.
Health Care Valuation Takeaways
Valuations for ASC partnerships are bifurcating between the "haves" and "have nots".
The "haves" are well-aligned ASC partnerships that successfully recruit new physician investors (or have a young cohort), have a profitable specialty mix and are benefiting from the expansion of the ASC surgical procedure list. Valuations for this group will likely remain above historical averages due to their scarcity.
The "have nots" are having difficulty performing succession planning due to lack of available physicians in the market and face looming retirements of highly productive surgeons. Valuations for this group are lower than historical averages due to fewer options. These ASCs may consider closing, consolidating with better situated centers or joint venturing.
Specific physician dynamics and fact-patterns underlying a particular ASC will always matter most in the context of determining fair market value. The level of value (i.e. controlling, minority block, minority) will also have an impact to any valuation and must be considered.
Dig Deeper
For more information about challenges facing ASC partnerships and other health care valuation issues, contact us. We are here to help.
© 2021
---
This is one in a series of related health care valuation posts: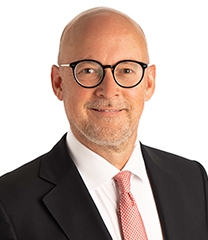 Managing Director, Health Care Valuation Services
Elliott Jeter, CFA, CPA, ABV, is a managing director in Weaver's valuation practice. For nearly two decades, he…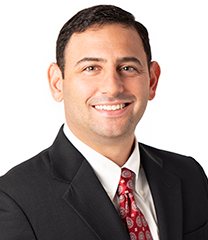 Partner, Health Care Valuation Services
Corey Palasota, CFA, has more than 15 years of experience in…