Even though changes in Form SF-SAC (Data Collection Form) from the Federal Audit Clearinghouse (FAC) may not sound significant, there are some potential "gotchas" entities should be aware of. Most importantly, you must now include text describing audit findings, the associated corrective action plan and any written communications to management.
This update came out in June 2019 and it's effective for fiscal years ending in 2019, 2020 and 2021 — so the form is live now.
So What's New?
The Data Collection Form now requires grant recipients to provide more information about notes, findings, corrective action plans and management letters.
Notes to the SEFA: There is a new field (4,000 characters) for entering information about notes. (For charts and tables, you can refer reviewers to the SEFA notes themselves.) In this field, you must enter (a) Summary of Accounting Policies, (b) whether you elected a de minimis cost rate, (c) amounts of outstanding balances on any loans or loan guarantees and (d) any additional notes.
Audit Findings: Enter a description of federal award audit findings, up to 30,000 characters.
Corrective Action Plan: Enter up to 10,000 characters summarizing the corrective action plan designed to address the audit findings described in the previous field.
Written Communications: If your entity received a management letter describing issues not serious enough to be audit findings, but serious enough to require written communication to those charged with governance, summarize those issues in this field.
It will be important to remember that having this information entered directly in the Data Collection Form makes it more accessible by federal agencies — that's the point. This will make it more important than ever for your entity to focus on addressing any findings in the audit, promptly and effectively.
Other Changes
In addition to those new requirements, there are a few smaller changes:
A field has been added for the start date of the fiscal period being reported.
The system now compares the auditee EIN to previous submissions, in order to improve tracking in the FAC database.
The system will check whether the auditee has multiple DUNS numbers assigned.
The drop-down Cluster menu now includes a choice of "Other Cluster." Only use this selection if the name of the cluster is not in the drop-down menu; in that case, the FAC asks to be notified of the missing name.
Remember:
The FAC website allows you to submit the Data Collection Form 24 hours a day. Note that the deadline is midnight Eastern Time, so consider your time zone when meeting your deadline.
Questions? For help, contact us and we can assist you by explaining the Instructions for Form SF-SAC on the Federal Audit Clearinghouse website and clarifying these new requirements.
Authored by Claire Wootton, CPA.
From the football concession stand to the kindergarten teacher collecting field trip money, cash can be a…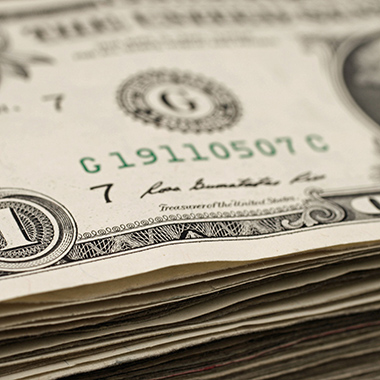 For many companies, revenue is one of the largest financial statement accounts. It's also highly susceptible…