Last week, Senators Kirsten Gillibrand and Cynthia Lummis introduced a landmark bipartisan bill in the Senate that establishes a comprehensive regulatory framework for digital assets. The Responsible Financial Innovation Act encourages responsible financial innovation, flexibility, transparency and robust consumer protections while integrating digital assets into existing law. To date, the bill is the most substantial legislation providing much needed clarity to the growing blockchain and digital asset industry. Below are some key provisions in the bill:
Creates a Standard Defining Which Digital Assets Are Commodities Versus Securities
The bill provides standards for defining digital assets as commodities or securities by looking at the purpose of the asset and the rights or powers it conveys the consumer. These definitional standards enable digital asset companies the ability to determine what their regulatory obligations will be and gives regulators clarity to enforce existing securities and commodities trading laws. Notably, the bill calls for most popular cryptocurrencies to be treated as commodities.
Clarifies the Definition of Broker for Digital Asset Reporting
The bill clarifies the definition of "broker" for the digital asset reporting requirement under the Infrastructure Investment and Jobs Act and delays implementation of the requirement to January 1, 2025. The definition of "broker" specifically excludes miners and other validators for income tax purposes and provides that rewards would not be taxable income until exchanged for cash.
Assigns Regulatory Authority Over Digital Asset Markets to the CFTC
The bill gives the CFTC authority over applicable digital asset spot markets. Additionally, digital assets that meet the definition of a commodity, such as bitcoin and ether, will be regulated by the CFTC. Digital assets that act more as a security will fall under the purview of the SEC.
Provides Regulatory "Sandbox" to Test New Product
Aiming to encourage blockchain and digital asset innovation, the bill provides a joint regulatory "sandbox" to allow federal and state regulators to collaborate with financial technology companies and permit them to test innovative products on a limited scale and duration. This is designed to allow regulators to become more familiar with financial technology products in a controlled environment.
Provides a Tax Exemption for Certain Cryptocurrency Transactions
The bill exempts purchases of goods and services with cryptocurrency of less than $200 from being taxable events. This provision encourages the use of cryptocurrency as a mediums of exchange by lowering the current burden of recognizing capital gains or losses due to disposition of property treatment when paying for goods and services with cryptocurrency.
Imposes Disclosure Requirements on Digital Asset Firms
The bill requires informational disclosure by digital asset service providers to ensure that consumers understand the products they're purchasing, their rights, as well the associated risks of engaging in digital assets, including source code version changes and digital asset lending. Additionally, the bill requires companies that raise funds through the sale of digital asset to make disclosures to the SEC.
Establishes Regulatory Requirements for Stablecoins
The bill establishes requirements for stablecoins that will protect consumers and markets and promote faster payments. Requirements include 100% cash reserves, asset type and detailed disclosure requirements for all payment stablecoin issuers. Additionally, the bill also sets forth optional framework for banks and credit unions to issue payment stablecoins. The bill also authorizes a special depository institution charter under both state law and the National Bank Act for payment stablecoin issuance, with specific capital requirements and supervision.
Legislative Outlook
The regulation of digital assets is a top bipartisan issue, but it is unlikely that the Responsible Financial Innovation Act will see much progress until after the 2022 elections. Nonetheless, the bill provides a strong framework for potential legislation and represents a major step toward balanced digital asset regulation.
For more information about the proposed regulations or other issues related to cryptocurrency, contact us. We are here to help.
© 2022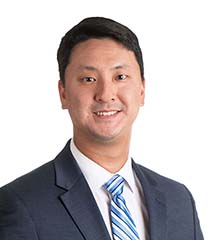 Partner, Tax Services
Tim Savage, CPA, provides tax compliance and consulting services for businesses of all sizes. He has ten years…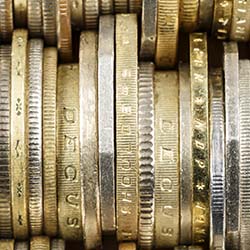 The growing popularity of virtual currencies and their potential to facilitate tax evasion has prompted the Internal Revenue…