Weaver On-Chain Series
Key Points:
Financial advisors need to gain a strong understanding of the cryptoasset industry and how it affects the financial services industry.
Decentralized finance (DeFi) has the potential to disintermediate and reconstruct how individuals transact with each other.
DeFi rewrites the rules for lending, borrowing, and exchanging money.
Understanding the world of cryptocurrency is essential for all financial advisors today. Adam Blumberg, co-founder at Interaxis, helps educate investors and financial professionals about blockchain, cryptocurrency and digital assets.
After going down the crypto rabbit hole and immersing himself in understanding cryptocurrency, Adam quickly realized these new financial instruments and services developed around them would change the financial services industry. While the financial world is beginning to accept cryptocurrencies on a wider basis, decentralized finance (DeFi) is still unfamiliar to many. So, what is DeFi exactly? "Decentralized finance is essentially the ability for you and me to interact financially without asking permission from the bank or the government," Adam says. At it's core, DeFi is the disintermediation of financial activities, allowing people to transact, spend, borrow, and invest at a direct, peer-to-peer level.
Decentralized finance is no longer a speculative venture; it's a natural evolution of cryptocurrency and blockchain technology. Although exciting, it is still early days for the DeFi world, and a lot of infrastructure and is needed for applications to function at scale. "For the last few years, the narrative around crypto has been driven by the price," Adam explains. "Similar to the early days of the internet, when price drove the conversation, it will be the technology and the innovations to come that will be the true importance of decentralized finance. For right now, it's very important to help people understand this and why it's important."
Subscribe and listen to future episodes of Weaver: Beyond the Numbers on Apple Podcasts or Spotify.
© 2022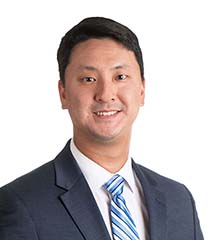 Partner, Tax Services
Tim Savage, CPA, provides tax compliance and consulting services for…
With cryptocurrencies becoming more mainstream, Weaver is consistently asked to decrypt what crypto means for individuals and…