Location Cubed
Key Points:
Although prices are at record highs, more people are traveling this year
Global economy shifts in the coming months could curtail leisure and business travel
Innovative companies invest during economic slowdowns to position themselves for future growth
Howard Altshuler, Partner-in-Charge, Real Estate and Construction Services at Weaver, and—world traveler? Did people know this about him? It's true. Altshuler spent four years living and working in China, and during that time, he did quite a bit of traveling around that country. To prove it, Altshuler brought his China coffee mug along on his recent talk with Rob Nowak, Tax Partner of Real Estate for Weaver, where the conversation was all about hospitality.
Altshuler said, regarding hospitality services, China was a land of two extremes. A budget hotel in China took the term 'budget' to a new level. Not many services were available in budget hotels and room sizes were small-scale, to put it mildly. "But the nice hotels were over-the-top nice," Altshuler said. "Lots of great services. You'd walk in, and twenty people would be standing behind the desk. The restaurants were fantastic. They would have breakfast buffets every day."
A lot has occurred since Altshuler's travel days before the pandemic, but what's changed? Is service still the trend driving hospitality? Altshuler said that today, people are expecting less. Services such as daily room cleaning are no longer the norm or the expectation. Some reasons point to cost savings, staffing shortages and product availability. But travelers also understand these shortages and savings needs and are more forgiving than before 2020.
Even with sky-high gas prices and rising inflation, Nowak said hotels expect record occupancies this summer. "Despite some of the high prices, the cost of getting there, and the limited service, people still want a vacation. There are three years of pent-up vacation and travel demand here." And with testing mandates to enter various countries winding down, international travel is also expected to increase over the coming months.
With fewer travel restrictions, Altshuler and Nowak believe business travel and business conventions will also see a significant uptick for the second half of 2022 and beyond. "I'm going to anticipate that by this time next year, we are probably seeing a full return to a full conference schedule," Nowak said.
Subscribe to the Location Cubed podcast on Apple Podcasts and Spotify for the next episode of this series.
Learn about upcoming real estate webinars and subscribe to Weaver's event invite list.
©2022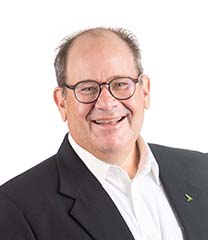 Partner-in-Charge, Real Estate and Construction Services
Howard Altshuler, CPA, brings more than 30 years of experience in audit and assurance, including more than two…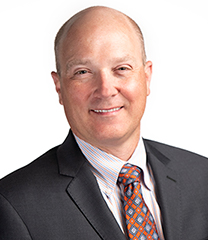 National Practice Leader, Tax Services
Rob Nowak, CPA, brings 25 years of public accounting experience, providing proactive tax…