HOUSTON (August 29, 2023) – National accounting and advisory firm, Weaver, is pleased to welcome Nathaniel "Nat" Francis as managing director, Forensics and Litigation Services. Based in Weaver's New York City office, Nat brings a wealth of experience in multiple forensic disciplines, including investigative due diligence, corporate internal investigations, fraud investigations and asset tracing. 
Nat's career spans nearly two decades and includes contributions to a global investment banking firm as well as a domestic asset trading company. Prior to Weaver, Nat held a pivotal dual role at a boutique investigation firm, serving as the head of investigations and chief operating officer of an affiliated law firm. In each of these roles, he provided successful oversight of multi-jurisdictional teams comprising attorneys, accountants, technologists, investigators and financial professionals.
"Nat's proven track record in guiding complex investigations and his demonstrated leadership in managing diverse teams make him a perfect fit for Weaver," said Jared Jordan, partner-in-charge, Forensics and Litigation Services. "We look forward to his contributions to the team as we continue to expand nationally."
Nat is an active member of the community and frequently volunteers with Big Brothers Big Sisters of New York as well as Pacific Community Ventures, a not-for-profit focused on supporting small businesses and entrepreneurs in their growth journeys. Nat graduated with a Bachelor of Science in economics from Penn State University.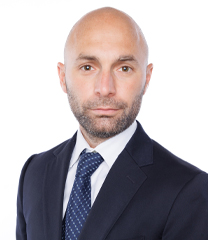 Managing Director, Forensics and Litigation Services
Nathaniel Francis has more than 13 years of experience in business due diligence,…
When difficult-to-uncover facts are needed to win the day, organizations turn to …