HOUSTON, TEXAS (June 1, 2023) – Weaver, a national accounting and advisory firm, announces a transaction with Pasadena, California-based HKG, LLP, effective June 1, 2023. This transaction adds 65 professionals, including seven partners to the firm, significantly expanding Weaver's West Coast presence to six offices and 150 total team members, including 18 partners.
Founded in 1995, HKG provides audit, tax and accounting services to clients across many industries including private equity, health care / life sciences, manufacturing and distribution, real estate, media, professional services, early stage and emerging growth companies, and not-for-profit.
Over the past few years, Weaver's California team has had tremendous success fueling the firm's growth in several areas, including alternative investment audit and tax, accounting advisory, and energy compliance services. This transaction continues that trajectory by strengthening Weaver's industry depth and service capabilities on the West Coast.
"HKG is the right strategic and cultural fit for Weaver," said John Mackel, CEO and Managing Partner. "We share an unwavering commitment to client success, acting with integrity and always striving to transcend expectations. With a strong commercial practice in Pasadena, HKG has a diverse client base, strong relationships and a talented team. Clients of both firms will benefit from the additional services and knowledge base across our teams and regions."
"The partners at HKG look forward to the opportunities this transaction provides for each of our team members to grow and develop their careers as part of Weaver," said Eric (Tony) A. Gronroos, HKG's Managing Partner. "We also believe the expanded services Weaver offers, especially from a transaction advisory services perspective, will add value to our existing client relationships."
Tony Gronroos will serve as Weaver's Partner-in-Charge of Los Angeles Tax Services, working closely with Blayne Lowary, the leader of Weaver's West Coast investment fund tax practice. Tony will also serve as a Los Angeles Executive Partner, responsible for the Pasadena office. He will work closely with Sindhu Rajesh and the combined partner team to integrate and expand operations in Southern California. The HKG team will remain in their existing office at 100 West Walnut Street, 7th Floor, Pasadena, CA 91124.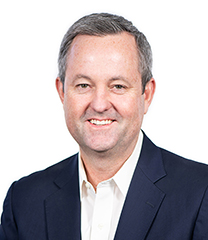 Chief Executive Officer and Managing Partner
John Mackel, CPA, has over 25 years of experience in public accounting and currently serves as Weaver's managing partner and…