In the world of governmental financial reporting, precision and accuracy are paramount. This comprehensive course dives into the landscape of common errors encountered when reviewing annual comprehensive financial reports. This presentation will provide business officials with the knowledge and strategies needed to enhance the quality and reliability of their financial reporting.
This on-demand session covers the following:
How to identify and analyze common errors in Annual Comprehensive Financial Reports (ACFR)
Understanding the underlying causes of these errors
Strategies to mitigate and prevent common reporting mistakes
Elevating your ACFR - Strategies to Minimize Reporting Errors
Meet the speakers:
---
This webinar is for all levels of business professionals, accountants and CFOs. Please note that CPE credit is not awarded for recorded webinars. Keep an eye on our events page, or sign up to receive invites for future webinars.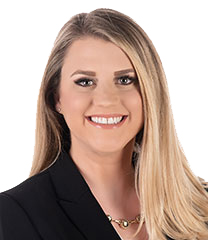 Partner, Assurance Services and Government Industry Co-Leader
Jennifer Ripka, CPA, has 16 years of public accounting experience focused on providing financial statement and single…