Panel Discussion: Building an Inclusive and Diverse Board

Diversity and inclusion at the board level is critical to bringing new perspectives and experiences to ultimately better serve the community. Achieving diversity can be challenging, but many not for profit organizations realize that inclusiveness is essential to achieving goals.
Weaver brings together a panel of not-for-profit diversity experts to discuss the challenges of creating a diverse boards and what not-for-profit leaders can do to encourage board participations from all backgrounds.
View this webinar to learn from their experience:
Common challenges and obstacle to achieving board diversity
Best practices for recruiting board members with varied backgrounds
Ideas for building an inclusive non-for-profit culture
Our panelists include:
Froswa Booker-Drew, Vice President Community Affairs and Strategic Alliances, State Fair of Texas
Ronnie Hagerty, Assistant Vice President Community Relations, United Way Greater Houston
Moderator: Alyssa Martin, National Strategy Leader, Weaver
Check out the additional webinars in this series:
Creative Fundraising in a Virtual World
---
This webinar is for all levels of business professionals, accountants and CFOs. Please note that CPE credit is not awarded for recorded webinars. Keep an eye on our events page, or sign up to receive invites for future webinars.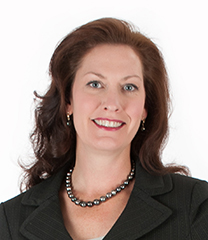 National Strategy Leader, Large Market and Public Entities
Alyssa Martin, CPA, leads the firm's national strategy for public company and government practices, focusing on…