The increase in physician practice mergers and acquisitions across most specialties is projected to continue for the foreseeable future. For buyers, navigating the nuances of a transaction, whether it be a platform, tuck-in or add-on, is a large undertaking. For sellers, preparing your practice for sale and getting the details right from the start is of utmost importance. The panelists in this webinar address a multitude of transaction considerations including strategic, legal, and financial. Additionally, panelists share "war stories" and lessons learned from advising clients through live transactions.
Before Buying or Selling Your Physician Practice,
Listen To This
Learning Objectives:
Address key questions leaders should ask before entertaining conversations with potential acquirers
Understand top legal and financial housekeeping matters before exchanging information
Review current market pricing and valuation, along with buyer considerations that ultimately drive pricing up or down
Describe key legal and financial elements driving negotiations, and their impact to each party
Discuss the impact of non-financial considerations such as non-competes and governance issues
Panelists:
Moderated by Weaver's Corey Palasota, Managing Director, Health Care Valuation Services.
---
This webinar is for all levels of business professionals, accountants and CFOs. Please note that CPE credit is not awarded for recorded webinars. Keep an eye on our events page, or sign up to receive invites for future webinars.
Partner, Transaction Advisory Services
Brian Teefey, CPA, has more than 12 years of experience in professional services, advising clients on…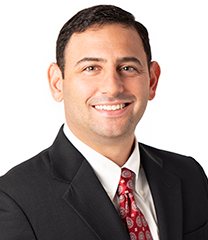 Partner, Health Care Valuation Services
Corey Palasota, CFA, has more than 15 years of experience in…