Not-for-profits are not immune to fraud and cybercrime, and there is a growing concern that many in the industry are underprepared and unable to defend against bad actors engaged in destructive actions. When coupled with the increase in virtual fundraising and digital donor engagement, the risk exposure is real and should be a cause for concern.
Cyber Security, Fraud and Donor Data | Doing the Right Thing To Protect Your Not-for-Profit
Limited resources and lack of security measures are no excuse for not meeting the ethical obligation to manage program funds and donor data. Join Weaver's team of fraud and cyber security leaders for insights and best practices to ensure your not-for-profit's information is appropriately secured.
Learning Objectives:
Risk factors to consider in a virtual world
Proactive approaches to defend against fraud and cybercrimes
Quick wins and best practices for not-for-profit organizations
Speakers:
---
This webinar is for all levels of business professionals, accountants and CFOs. Please note that CPE credit is not awarded for recorded webinars. Keep an eye on our events page, or sign up to receive invites for future webinars.
Partner, Forensics and Litigation Services
Travis Casner, CFE, has over 12 years of experience assisting clients with the…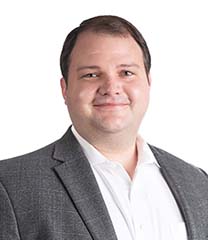 Partner, IT Advisory Services
Trip Hillman, CISSP, CISA, CEH, GPEN, GCFE, GSNA, has more than a decade…