Session 5: Going Public: What I Wish I Had Known! Anomalies, Surprises and Lessons Learned from the Inside
Tuesday, May 18, 2021 | 2 - 3:30 PM CST
1.5 CPE credits available for the live webinar.*
The journey to going public is unique for every organization; often times including one-off situations and "other considerations" specific to your company. If you are considering taking your company public, this is an opportunity to gain first-hand insights and lessons learned from others who have successfully made the journey.
Our session will highlight the unplanned anomalies that can arise when going public, from differences in independence rules to how best to coordinate with your growing team. Featuring a panel discussion with board members and C-Suite executives who have recently completed their journey to going public, panelists will share their personal perspectives and highlight what they wish they had known in advance.
Attendees will walk away with a better understanding of the following:
Biggest surprises faced when taking a company public
Best practices for building an internal infrastructure and choosing outside vendors
How to prioritize your efforts when deciding to go public
Speakers:
---
This session is part of Weaver's five-part virtual event series, Taking Your Company Public? Planning for the Journey Ahead.
We encourage you to join Weaver for an informative event series covering the nuances of taking your company public and how to be publically fit. Taking Your Company Public? Planning for the Journey Ahead, includes industry leaders walking through the strategic considerations and steps required for going public while identifying opportunities and pitfalls to consider at every stage.
---
1.5 CPE credits available for the live webinar • Level: Basic • No prerequisites • Free to attend
This webinar is for all levels of accountants, finance professionals, CFOs, COOs and CTOs. Please note that each person should register and attend individually in order to receive CPE credit.
*Weaver is licensed to provide CPE credit for Texas and New York. We are not currently a registered CPE provider with NASBA. Therefore, you should confirm with your applicable state board and/or professional organization to ensure they will accept the CPE credits.
Can't make this webinar? Registering will allow you to view the webinar on-demand, when it is most convenient for you.
Questions about registration? Contact Kayli McCarver at kayli.mccarver@weaver.com or 817.882.7340.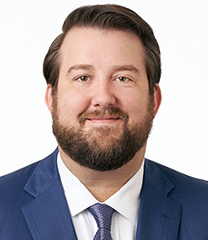 Partner, Assurance Services
Phil Ilgenstein, CPA, has more than 15 years of experience providing audit and assurance services for a wide variety…