The Business of Government
Weaver: Beyond the Numbers launches The Business of Government podcast series and takes a crack at the government cybersecurity threat of the moment, ransomware.
Key Points:
Ransomware attacks involve ransom demands in exchange for decryption of your own data.
Accelerated during the pandemic, ransomware attacks are particularly destructive to government agencies protecting massive amounts of personal data.
Outdated legacy systems, valuable public data and difficulty attracting IT talent are ongoing challenges for governments.
In a landscape that's seen an uptick in cybersecurity concerns thanks to a boost in remote work, hurried adoption of technology solutions and more, there's one cyberattack du jour – ransomware.
To explore this specific kind of threat and its impact on government, Weaver: Beyond the Numbers, The Business of Government host Adam Jones was joined by Weaver National Practice Leader, Advisory Services, Brian Thomas, CISA, CISSP, QSA.
Cyberattacks and threats to governmental organizations can be especially harmful to the workings of our society. The increasing incidence of ransomware attacks, which typically see bad actors infiltrate a network, encrypt key files and systems, and demand a ransom in exchange for their return to operation, can be extremely destructive.
Protecting Public Data From Ransomware
"Ransomware is malware, or malicious software, that has been written by some threat actor, who, basically, is going to install software on your machine that will then encrypt the contents of the machine," Thomas said. "You can't access your own data…They're essentially demanding a ransom to give you the encryption key to decrypt your own data."
Large-scale ransomware events, such as the attack on the Colonial Pipeline, don't typically play out via the way most of us think of when we think about cyberattacks. Instead, bad actors are infiltrating organizations with what Thomas called "good, old-fashioned hacking techniques" and working to establish as wide a presence as possible.
So, how can organizations and governments with ever-growing networks and ecosystems stay ahead of the "bad guys" without a silver-bullet solution, which Thomas said doesn't exist? Listen to the full episode to hear Thomas's insights.
Subscribe and listen to future episodes of Weaver: Beyond the Numbers, The Business of Government on Apple Podcasts or Spotify.
Weaver's professionals are known for helping government clients address problems, achieve compliance, and prevent fraud or loss. Visit weaver.com for more thought leadership on today's topics and to subscribe to Weaver's Monthly Insights Newsletter.
For more information, check out these resources:
Weaver Wednesdays Are Back This October
Register for one session, all 11 or something in between!
© 2021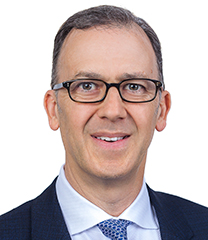 State Government Practice Leader
Adam Jones leads Weaver's state government practice. His practice areas include…
National Practice Leader, Advisory Services
Brian Thomas, CISA, CISSP, QSA, has more than 20 years of experience in management consulting,…