Consistently ranked as the best place for business, Texas has led the nation in job creation and population growth for the last decade. From Tesla to Hewlett-Packard to Gap Inc., companies from east to west are making a move to the Lone Star State and experiencing a business-friendly regulatory environment, strong workforce and competitive tax environment that will help their enterprise thrive.
Texas Ready! Relocating Your Company to the Lone Star State
Join our panel of industry leaders, which includes representation from Governor Abbott's Office of Economic Development, on-demand for insight into the Texas business climate. Our discussion covers tax and real estate considerations for relocating, expanding, or consolidating your facilities in Texas, and also highlight the benefits available to companies looking for change.
Viewers will gain perspective on:
State and local tax environment
Texas real estate trends
Business incentives available
Panelists:
Moderated by Weaver's John Mackel, CPA, Chief Executive Officer and Managing Partner.

---
This webinar is for all levels of business professionals, accountants and CFOs. Please note that CPE credit is not awarded for recorded webinars. Keep an eye on our events page, or sign up to receive invites for future webinars.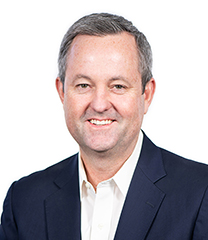 Chief Executive Officer and Managing Partner
John Mackel, CPA, has over 25 years of experience in public accounting and currently serves as Weaver's managing partner and…