Strategic governance provides a foundation for thoughtful and deliberate decision-making. Such a foundation helps an organization weather the difficult times and emerge with effective functional capacity that remains aligned to critical goals.  
When leaders are under duress, they often make poor decisions for one of two reasons: 1) they rush decisions without taking a thoughtful approach to their circumstance, or 2) they become paralyzed by fear and react slowly to rapidly changing environments. These errors happen to the best of us. Avoiding these two extremes in an organization depends on quality governance: the manner and process your organization uses to make decisions and take actions. 
As the size, scope and complexity of an organization increases, so does the challenge of making effective decisions. Meeting the challenges of a complex organization requires strategic governance.  Organizations that are governed strategically have common traits:
Mission and Vision:  The governing board (if applicable) and executive leadership have a shared mission (the organization's fundamental purpose) and vision (the organization's overarching ambition) and that mission and vision is supported by guiding values and principles. Further, leadership intentionally supports those values throughout the organization.
Goals and Outcomes: The organization develops a set of key goals and the outcomes that lead to those goals being met. Typically, you establish goals through a strategic planning process that involves all levels of the organization. The goals supported by the strategic plan evolve as the organization matures – but they remain aligned to the organizational vision.
Alignment: Resources are allocated and aligned to produce desired outcomes. In the best-run organizations, the budget is a strategic document more than a financial one.
Evaluation:  Goals and outcomes are measurable. The organization creates key performance metrics that indicate effectiveness, not just quantity and efficiency.
Communication: Organizations implement a constant feedback loop. They are always seeking measurable improvement. Strategic governance empowers learning.
When an organization experiences a crisis, decision making can revert to "stimulus/response" as leadership jumps to fight whatever fire needs to be extinguished. Some of this behavior is appropriate, but an organization cannot lose sight of its broader mission. Strategic governance provides a foundation for thoughtful and deliberate decision-making. Such a foundation helps an organization weather the difficult times and emerge with effective functional capacity that remains aligned to critical goals.  Leadership benefits from a strong strategic framework for effective communication, resource allocation and, if necessary, the adjustment of goals and outcomes to reflect changing circumstances.
How do we get there?    
Not all at once! Strategic governance takes time, patience and a willingness to formulate a common mission and vision. A helpful initial step is to determine organizational maturity. There are many maturity models that can be applied. Here's a simple one. 
| | |
| --- | --- |
| Maturity Level | Characteristics |
| Operational | The organization performs basic operational functions competently. |
| Improving | The organization performs operational functions with measurable performance metrics and places an emphasis on sustainable incremental improvement. |
| Innovative | The organization performs operational functions and uses performance data to drive innovative business process improvements. |
| Opportunistic | The organization performs operational functions using innovative practices and positions itself to adopt best-of-breed technologies and processes to attain industry leadership. |
Determining organizational maturity – both your current level of maturity and your desired level of maturity – can be an important first step in implementing strategic governance. A maturity model can help define both aspirational goals and determine an organization's capacity for change. This can be done for the enterprise organization or for specific key components (there is an entire research base dedicated to maturity models in information technology, for example).
Industry Perspectives
Government faces an added layer of public scrutiny and statutory requirements. During an episode like COVID-19, governing boards face challenges meeting at all, much less creating a framework for strategic decision making.
Real Estate is well accustomed to the vagaries of supply and demand. Long-term strategic governance, in either the commercial or residential sectors, must consider both leading and lagging economic indicators.  
Manufacturing, Distribution and Retail strategic governance must consider supply chain management and contingency plans for disruption.
Technology leads all sectors in the application of maturity models, offering insights into optimization of process and resource allocation.
Oil and Gas is always attuned to large-scale global disruptions. Governance needs to strike a balance between conservatism and opportunism, shifting quickly between the two.     
Financial Services operate in a strict federally regulated environment. Strategic governance needs to balance compliance with opportunities for business growth.  
Not-for-Profit organizations, similar to government, protect the public trust. However, the most effectively governed not-for-profits also employ private sector principles to meet their strategic goals.
An objective collaborator can often help guide and facilitate organizational change. In addition to structuring governance maturity models, Weaver's Risk Advisory Services team offers deep experience in the essential building blocks of strategic governance: consulting on strategic planning efforts, developing key performance indicators, identifying business process improvement opportunities and conducting organizational and IT assessments. We would love the opportunity to work with you and help you build a better future, contact us today.
© 2020
State Government Practice Leader
Adam Jones leads Weaver's state government practice. His practice areas include organizational assessment,…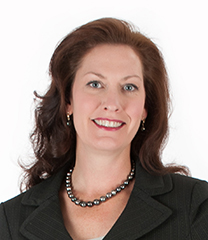 National Strategy Leader, Large Market and Public Entities
Alyssa Martin, CPA, leads the firm's national strategy for public company and government practices, focusing on…